Cider has been made in America for hundreds of years, it is said to be the drink of our forefathers. From old stone mills to hand crank presses, people have been juicing apples to make alcoholic cider for generations. Unfortunately over time this tradition was lost and beer took over the main stage as the number one alcoholic beverage in America.
Our founder Joseph Baird was shocked at the lack of available hard ciders locally, so set he off to create a new product. After purchasing a book about cider making, he experimented at home for years to come up with our original recipe only using fresh pressed apple juice and honey.
Mershon's cider is a new take on a traditional drink. In adding wildflower honey to all of our signature recipes, it is a mead-cider cross also known as a cyser. With the addition of sugar in the form of honey our cider will have a robust alcohol content, while still maintaining a natural sweetness from the apples. We believe this is the best way to make cider, unlike many of the store bought brands that use apple juice concentrate, added flavors and preservatives. We guarantee that there is nothing else added to our cider but fresh juice, fruits, and honey. This ensures a quality product unlike any other, grab a bottle at a nearby store or come sample it at our tasting room. We are confident Mershon's Cider will not disappoint.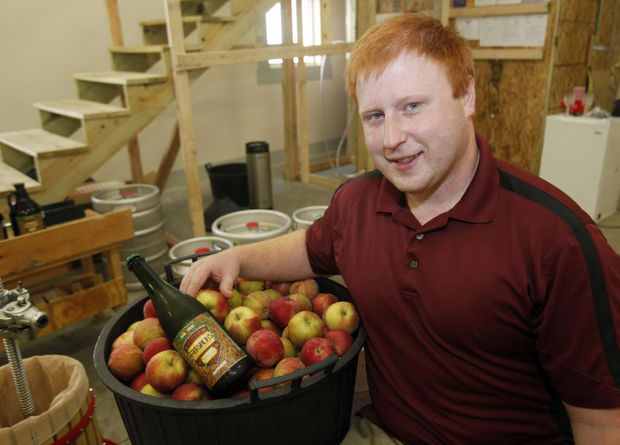 Although the blends of apples may vary from season to season, we guarantee our recipe and quality will never change! "Traditionally hard apple cider is made from fresh pressed apple juice and natural sugar, they did not have added flavors and concentrates when this fine drink was first created" - Joseph Baird