Order Cider to Be Directly Shipped to Your Door!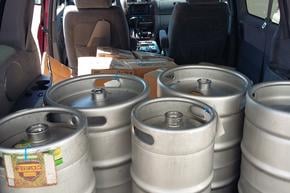 Mershon's Cider by the Keg

Fresh Artisan cider by the keg, perfect for small to large gatherings. Also can be set up in a kegerator for long lasting use. Please contact us for more details and pricing (Party Tap Available Free of Charge).
1/4 Barrel yields roughly 62 - 16oz Servings
1/2 Barrel yields roughly 124 - 16oz Servings